Issues with xdreports.com (Resolved) Issue / Performance

20 days
On our last webinar we announced the new ExchangeDefender reports infrastructure that relies on xdreports.com and helps improve delivery of Quarantine and new ExchangeDefender reports. If you haven't whitelisted *.xdreports.com on your server/service now would be a great time to do so
As this is a new domain and the contents of email reports contain email subjects and sender email addresses, it's highly likely that they will be picked up by your AV/phishing/web security products. In the event you receive an error such as this from Chrome please take a moment to report it as legitimate: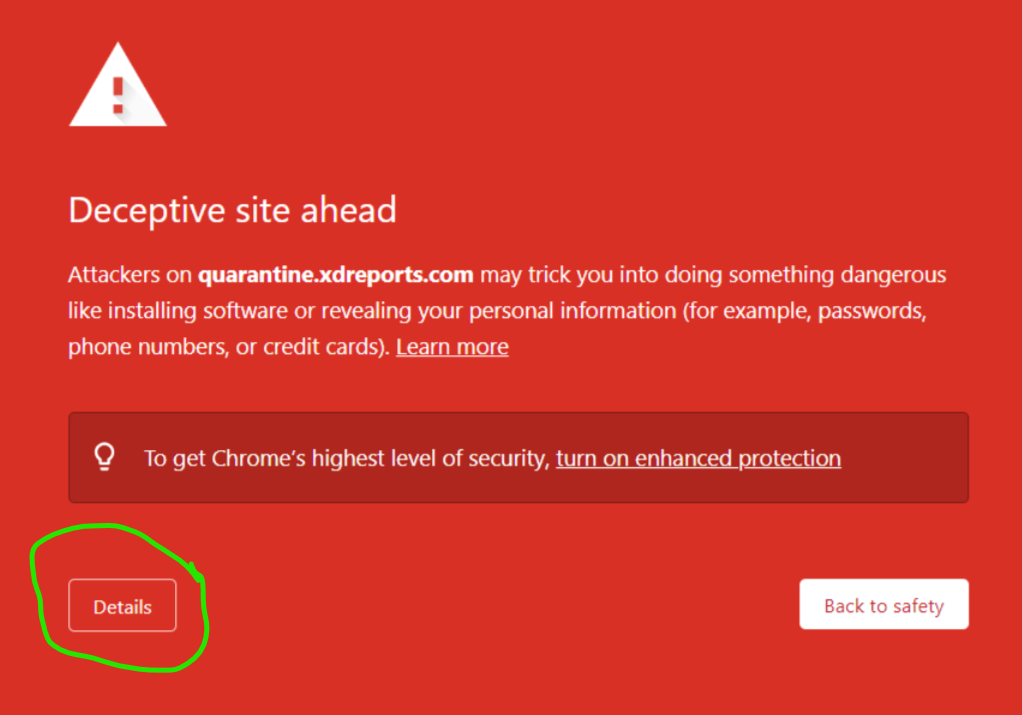 Click on Details and then click to Report a detection problem. This part helps us and other ExchangeDefender users a lot as this is a legitimate link/service but the contents of the email reports are likely to be picked up anyhow. After you've reported the link you'll get this confirmation: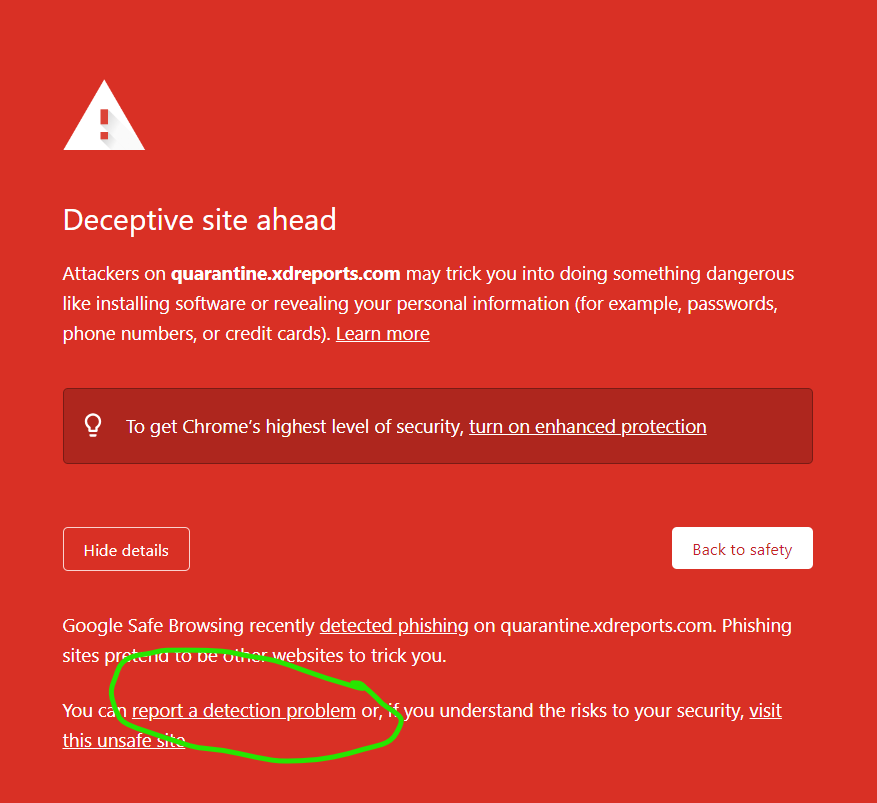 You will receive the following confirmation when you report a detection problem at Google: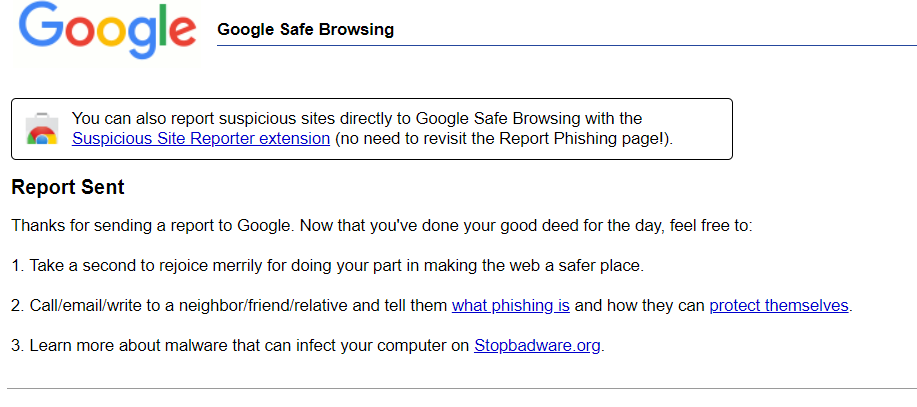 ExchangeDefender Quarnatine Reports are a part of our legacy feature set that our users LOVE and are very passionate about. We intend to expand our reporting and alerting services with ExchangeDefender as the convenience is unparalleled. We'd appreciate your help reporting any categorization or sorting problems with browsers and AV products as this helps not just your organization but all ExchangeDefender users receive email reports reliably. This is why we dedicated an entire domain to it as well, to make it easier to build a policy that only specifically lets this stuff through.